With you, even on Whatsapp
IZI on WhatsApp
Always with you
Flexible, easy and secure application, with access in Mozambique and abroad 24 hours a day.
Who can access IZI on WhatsApp?
Millennium bim customers with a current deposit account and subscribed to Mobile Banking agreement. The mobile number used in the WhatsApp account must be the same as the one that allows access to Millennium IZI and / or Smart IZI.
How to transact using IZI on WhatsApp
Identify the chosen operation on the displayed menu;
Enter the highlighted word for the chosen operation;
To close the session, type "Exit";​
How to subscribe to Mobile Banking
If you are a Millennium bim Customer, dial *181#, followed by the call key, select option "1-Susbcribe to Service", enter your account number and follow the instructions, or visit a Millennium bim Branch.
Start enjoying these features now.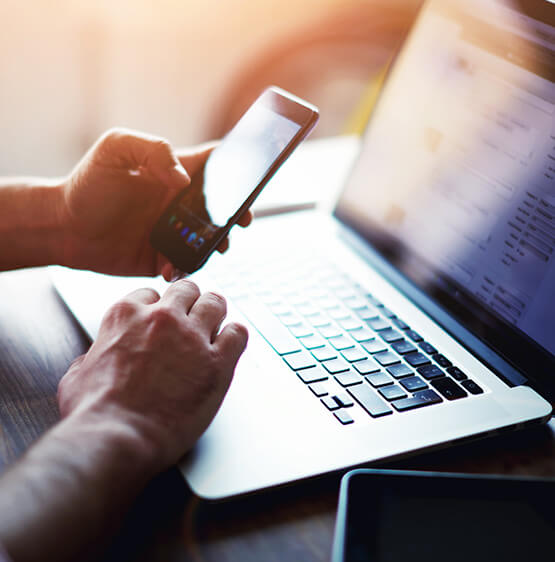 Add the IZI on WhatsApp number (+258 82 181 0 181) to your contact list;
Open WhatsApp and start a conversation with this number, and type hello;
You will receive a welcome message accompanied by a link;
Visit the link on the website, accept the IZI on WhatsApp Terms and Conditions of Use and enter the unique security code provided by SMS (only required on 1st Access);
Enter the Mobile Banking Access IZI PIN (Millennium IZI and Smart IZI);
After the success message, return to the conversation with IZI and transaction.
---
How to boost security on WhatsApp
"2-Step Verification" is an optional feature to add even more security to your Account. When you enable 2-step verification, any attempts to verify your WhatsApp phone number must be accompanied by a six-digit PIN that you create using this feature. To enable 2-step verification, do the following:
WhatsApp > Settings > Account > 2-Step Verification > Activate. 
Enabling this feature gives you the option to enter your email address. This email address will be used so that WhatsApp can send you a link to disable 2-step verification if you forget your PIN, while also helping to protect your Account. Millennium bim does not verify this email address to confirm its authenticity.